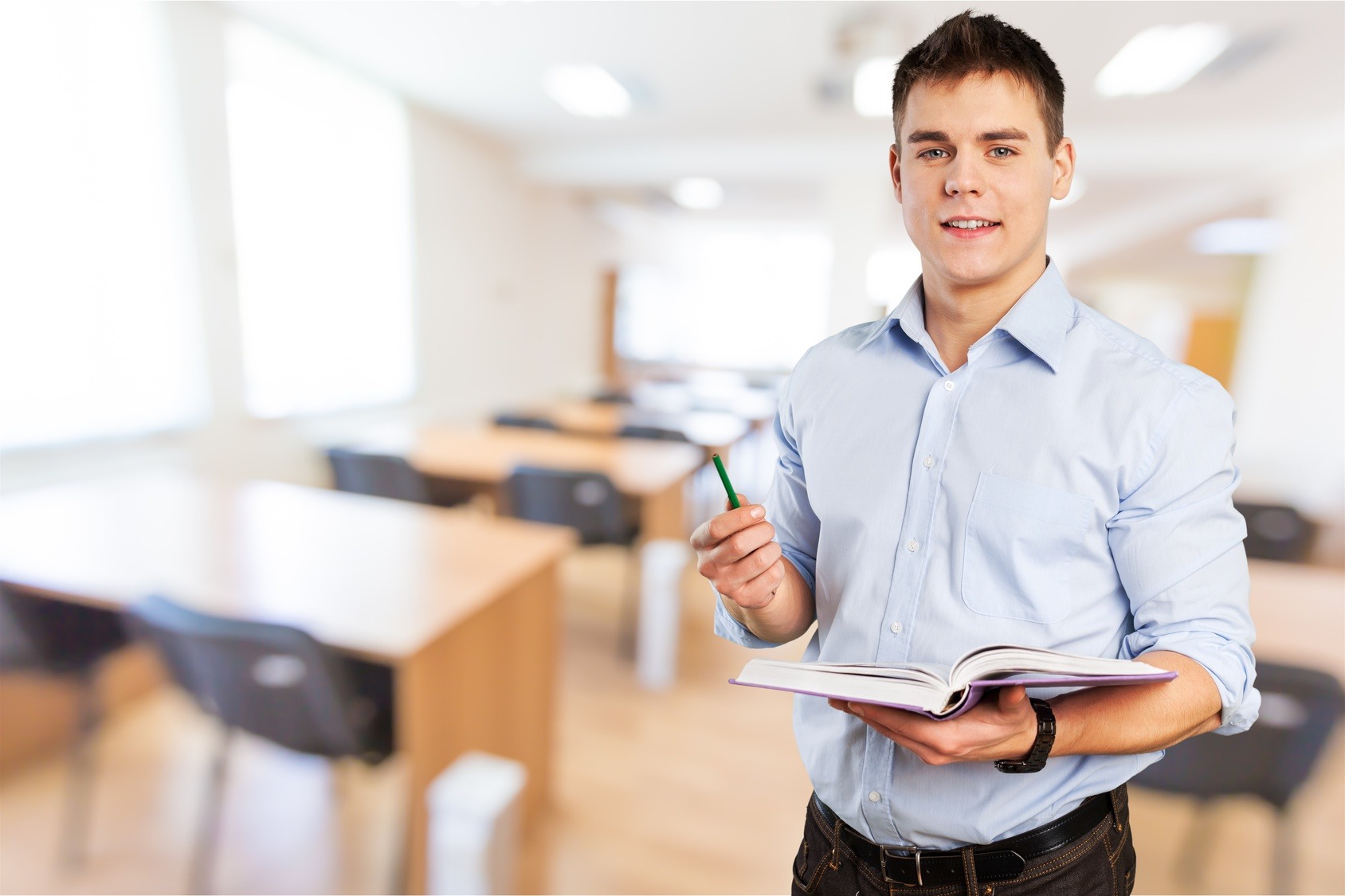 EUROPEAN ENGLISH TEACHER NON-NATIVE (NNES)
MUST HAVE ENGLISH DEGREE
MUST HAVE ESL TEACHING CERTIFICATE - Either a TEFL, TESOL, CELTA, or DELTA
MUST HAVE IELTS or TOEFL EXAM REPORT
American Academy is pleased to announce that we are now recruiting Male European Non-Native Speaker ESL English teachers for both current and future contracts throughout Saudi Arabia.
All teachers must have a minimum of a completed BA degree in any English major plus an ESL teaching certificate - Either a TEFL, TESOL, CELTA, or DELTA. You must also have an IELTS or TOEFL exam report.
Secure Your Pre-Approval for Hire Status Now and Get Advance Notification of Jobs and Be First In Line Before We Post Positions Online
By applying now, you can receive "Pre-approval for Hiring" status which will allow us to immediately hire you for almost all teaching positions we will have on offer in the future. Rather than searching for job postings on the Internet, we will notify you via email before any job is advertised online so you will have the first chance to accept a teaching position.
Passport Requirement
You must hold a passport from any European country.
Please do not apply if you do not hold a passport from a European country. Thank you.
Single Hire Status Only - No Family Sponsorships
Please note, ALL American Academy teaching positions are available only for SINGLE MALE teachers. No family sponsorships are offered.
We Are Looking For Talented Teachers Just Like You
American Academy is pleased to announce that we are now prescreening Male European Non-Native Speaker ESL English teachers for upcoming positions we will soon have available at various locations throughout the Kingdom of Saudi Arabia. Please note, these teaching posts are available only for MALE teachers.
As one of the leading educational support service providers in Saudi Arabia, American Academy is well-known for the excellence of our teaching teams. If you consider yourself to be amongst the best of the best ESL teachers, then we would love to have you on our team.
American Academy strongly believes that every teacher has an extraordinary gift to change the lives of students and make an important contribution to the development of our global community. If you feel you have the right stuff to succeed on our team, we are ready to welcome you aboard. American Academy is looking for uniquely talented teachers with the following attributes:
You are a dedicated professional educator who loves teaching ESL.

You are enthusiastic about making a difference in the lives of your students.

You set positive examples for your students as both a teacher and a mentor.

You are a team player who likes to collaborate with your peers and colleagues.

You are capable of dealing with challenges with a positive attitude focusing on solutions.

You enjoy learning about new cultures and meeting people who welcome you to their nation with sincere warmth and joy.

You are a self-starter who is capable of organizing your work

You focus on living a healthy lifestyle.
English Related University Degree Requirement
As American Academy is a specialist ESL English teacher provider to some of Saudi Arabia's most important and prestigious educational institutions and private corporate training facilities, we only hire NNES ESL teachers with specific university degree requirements and ESL teaching certificates. To qualify for an ESL teaching job on our team, you must have a Bachelor or Master Degree in one of the following majors:
English

English Literature

TESOL

English Language Teaching (ELT)

Applied Linguistics
Please do not apply for this ESL teaching position if you do not have one of the above-noted degrees. Thank you.
ESL Teaching Certificate Requirement
American Academy requires all our English teachers to be certified ESL instructors. If your university degree is not in the field of TESOL or ELT, then you must have one of the following ESL teaching certifications:
Exemptions: Teachers with a Bachelor of Education in English showing a Student Teaching Practicum on the degree transcript are exempt from having one of the above-noted ESL teaching certificates. However, teachers who do hold both a BEd (English) and an ESL teaching certificate are always selected first when we are hiring for our teams.
IELTS / TOEFL Requirement
All NNES teachers must have an IELTS Exam Report (Academic or General) showing an Overal Score of 7.0 or higher. A TOEFL equivalent is accepted. TOEIC is not accepted.
Salary & Benefits
10,000 SAR Per Month Total Remuneration Package
Breakdown of Remuneration Package
7,500 SAR Per Month (Includes 500 SAR per month Contract Completion Reward (teacher must complete contract until final date to collect this payment)
Monthly Cash Housing Allowance - 2,500 SAR (if teacher takes company housing this allowance is not paid)

Two-way return airfare tickets from your current location

Free Daily Transportation to/from office

SIM card for your phone with monthly allowance

Medical Insurance for emergencies and accidents
Thank you for your kind interest in joining the American Academy Team.